Innovative, cost-effective solutions



Take advantage of what Seltech has to offer. You deal with a local ISO-registered company which has established solid relationships with quality manufacturers from around the world.



All of our manufacturers are ISO-registered companies which can support small to large volume requirements with a focus on quality and responsive turnarounds.



Seltech performs incoming quality inspection on all components previous to holding inventory for delivery to your facility when needed.



The best part – you take advantage of global competitive pricing without the typical aggravations normally associated with dealing with offshore manufacturers.
An industry-leading team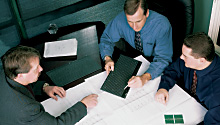 Click here to meet key
members of our management and
service team!



You'll discover a dedicated staff of experienced individuals with a vast knowledge of the electronics industry and an outstanding track record of delivering savings, service and innovative solutions!
Contact Seltech Electronics Inc. today!


Sales: sales@seltech.net
Support: support@seltech.net
General: info@seltech.net
Head Office
342 Bronte Street, Unit 6
Milton, Ontario
Canada L9T 5B7
Tel 905-875-2985
Fax 905-875-4932
Click here for map & directions
Regional Office
2536 Du Chablis Cres.
St. Lazare, Quebec,
Canada J7T 2C1
Tel 450 510 9699
Fax 450 510 9689
Click here for map & directions